Motorbikes
Sureflo can custom make mufflers and pipes for all types of motorbikes, whether we use tight mandrel bends or rolled pipe.

We have our own pipe rolling machine so we can curve pipes rather than bend them, which gives a different look.

If you have your own muffler, we can make the pipe work so that it fits.

Check out the photos of some of the bikes we have done in the gallery below, as well as a few video clips.
We have a Motorbike adaptor for our dyno, so we can put your bike on the dyno and graph the power, torque and air fuel ratios. This will ensure it is running properly, and not too rich or lean.

Check out the photo and video clip of the Harley on the dyno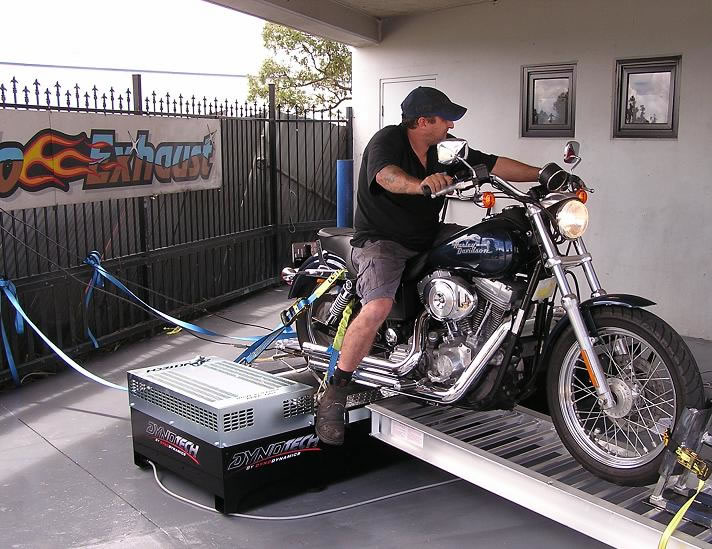 Sureflo are now servicing bikes as well.
So, make sure you think of us when you bike needs a service done.